It's that time of year again- thankfully! Time for Spring Break! Whether you're going to somewhere like Mexico, or in my case, the beach, I've put together a list of "Spring Break Essentials" to make sure you have everything you need for a week of fun and relaxation!
For the Road…
For my outfit, I plan on wearing a flowy tank top paired with jean shorts!  I always have a sweatshirt with me for road trips to keep cozy. My bestie and I are headed to HHI which means two and a half hours stuck in a car.  To make the trip easy breezy, my top two road trip must haves are…
1.)  A large diet coke from McDonalds (spend $1 instead of $5 on a coffee)
2.)  The Perfect playlist!  Some of my road trip jams are:
Make Me Wanna by Thomas Rhett
FourFiveSeconds by Rihanna and Kanye West (I literally just make up my own words because I don't know them)
Unwritten by Natasha Bedingfield
Mean To Me by Brett Eldredge (Brad Paisley kind of romantic song..#swoon)
---
For the Beach…
Beach Babe #ootd My latest bathing suit purchase was from Target! I can't say no to cheetah print, and went ahead and picked up a new pair of basic black bottoms while I was there. I love pairing my suits with a kimono or basic coverup.
My Two Beach Essentials are:
1.)  Cooler Full of Drinks!! I must have drinks on the beach! Having an ice cold Gateorade or lemonade will keep you hydrated and happy! (Go ahead and throw a few Kit Kats in the cooler too…)  I also store my lip products in the cooler too so they don't melt in the (hopefully) blazing sunshine!
2.)  Beach Bag! I typically use my Lilly Pulitzer Tote or a Monogrammed Beach Bag. Obviously you want to make sure your bag has the standard items needed at the beach, but here are a few that I like to make sure that I have…
Hawaiian Tropic Tanning Lotion
My newest shades (Urban Outfitters Arlie Sunglasses)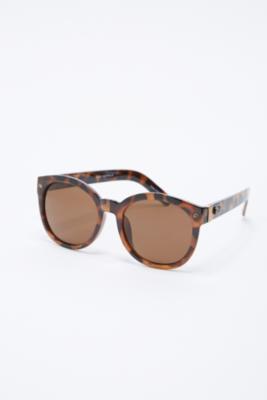 Vineyard Vines baseball hat
Hand sanitizer (don't judge)
Magazines + speakers
---
For Day/Night…
Day Time Look
During the day, I am all for high wasted shorts paired with a cute crop top and Jack Rogers! During the day, I want to be comfortable and wear my lightweight clothes. This combo always looks cute and is so easy.  I recently got a grey crop top from Forever 21 and am planning on pairing that with my high waisted American Eagle black shorts. Let's be honest people, American Eagle really has the best pants if you don't want to splurge! They fit me so well and are so cute!
Night Time Look
Even though it seems like most people dress more casually when going out on a beach vacation, I love planning cute and somewhat fancy outfits for going out to dinner. For this trip, I am bringing a black maxi dress! It is so simple, but I love being able to pair it with cute accessories. For this outfit, I will be wearing my Kendra Scott turquoise earrings and Kate Spade hot pink cross body bag.
---
Hope that my short list of "Spring Break Essentials" has given you some tips and tricks to help prepare you for your own trip! What can you not go to the beach without?
Xo, Catie Beth
Instagram: xocatiebeth
Tumblr: xocatiebeth
Business Inquires: catiebethb@yahoo.com